MINISTRY OF EDUCATION AND SCIENCE OF UKRAINE
NATIONAL TECHNICAL UNIVERSITY OF UKRAINE
"IHORY SIKORSKY KYIV POLYTECHNIC INSTITUTE"
FACULTY OF LINGUISTICS
DEAR COLLEAGUES!
We invite you to publish an article in
INTERNATIONAL OPEN ACCESS JOURNAL "ADVANCED LINGUISTICS",
which is the legal successor of the Bulletin of the National Technical University of Ukraine "Ihor Sikorsky Kyiv Polytechnic Institute" (Series: Philology. Pedagogy).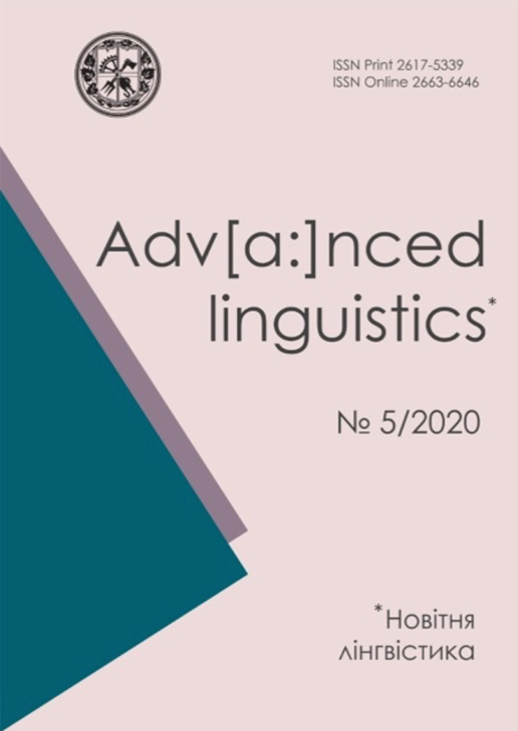 By order of the Ministry of Education and Science of Ukraine dated 30.11.2021 No. 1290, the journal was included in the List of scientific specialized publications of Ukraine (category "B") in the field of philological sciences (035 – Philology) and pedagogical sciences (011 – Educational, pedagogical sciences).
The publication adheres to the policy of double internal review and accepts for publication manuscripts (articles, reviews, reviews, etc.) that reflect current theoretical and practical aspects of linguistics, as well as issues of foreign language teaching methods and translation.
Major areas of research include, but are not limited to: general linguistics, sociolinguistics, pragmatic linguistics, cognitive linguistics, psycholinguistics, text linguistics, literary studies, ethnolinguistics, linguistic anthropology, corpus linguistics, contrastive linguistics, computational linguistics, linguistic cultural studies, literary studies, translation theory and practice, methods of teaching foreign languages and translation.
The publication is indexed in the following international scientometric databases, repositories and search engines: Index Copernicus, OpenAIRE, BASE, OAJI, Google Scholar, WorldCat.
Deadline for receiving materials: until November 15.
The cost of publication is UAH 1,000.
See more information (in Ukrainian) here